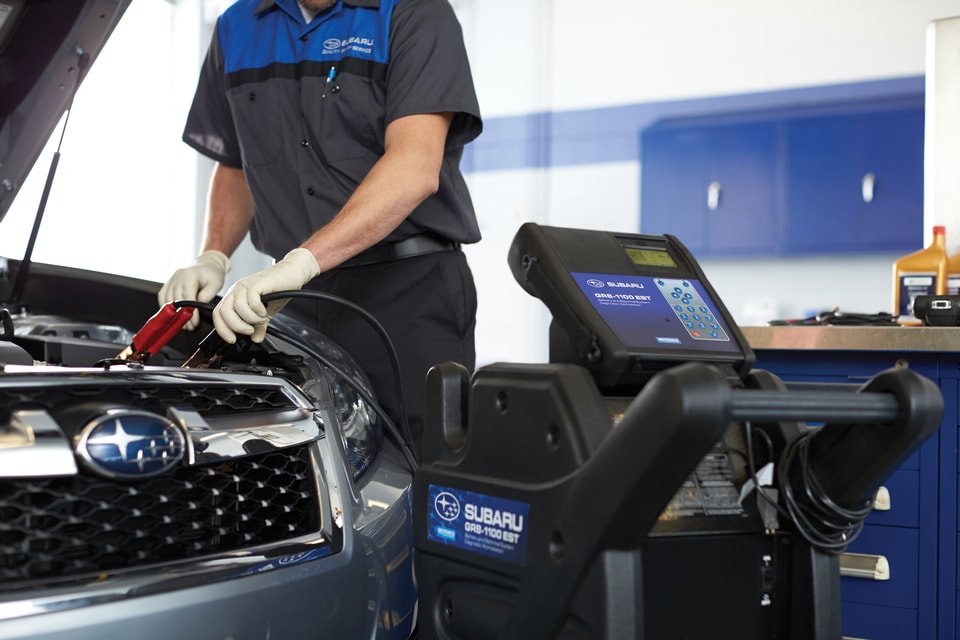 ?
Get Ready for Winter
It's that time of year. Summer is officially done and we're heading into chilly days and even colder nights as October comes to a close. Now is the perfect time to start getting your Subaru ready for winter, so you prepared and not caught off guard.
Tips to Winterize Your Subaru
Get your oil changed
Change out your summer tires to winter tires
Check your battery charge
Check your fluid levels - switch to a winter specific washer fluid
This is not a comprehensive list of checks, but these are the most common things you should do to make sure your Subaru runs like it should all winter long. The last thing you want to do is be stuck on a cold winter morning with a dead battery or risk an accident with tires that aren't rated for cold weather. You need tires that will remain grippy and soft during freezing temperatures, so you'll have the grip and performance you need. Combine that with the advanced symmetrical all-wheel drive system that Subaru's all have, and you'll tackle winter with ease.
Why Choose Our Service Center?
When it comes to your Subaru, you don't want to risk anything with sub-par service. Our team knows Subaru, which means you can trust that our technicians have the skills, knowledge, and expertise to ensure that your vehicle is taken care of, the first time.
Trust the expert Subaru Technicians at Webster Groves Subaru for all of your service needs in Missouri.