Subaru Service Center in St. Louis Offers Oil Changes, General Auto Repairs and more...
For high-quality car repair, please visit the Sunset Hills Subaru service center. At our greater St Louis Subaru car repair center, a member of our service staff will correctly identify and fix your vehicle's problem. Our skilled auto technicians have the expertise and experience to get your car, truck, or SUV into top condition; whether it needs a new muffler, fluid change, alignment, or tune-up.
Sunset Hills Subaru is conveniently located at 10100 Watson Rd Sunset Hills, MO 63127. The staff at our greater St Louis Subaru dealership's car repair center are ready to work for you. Schedule an appointment today by filling out our online service appointment form, or give us a call today at 877-740-7846.
Why should I bring my car to a Subaru dealership for maintenance and repairs near St. Louis?
It is common knowledge that Subaru produces some of the most rugged, reliable vehicles out there like the popular Forester and the beloved Outback SUVs. Subaru vehicles are designed for the outdoors, and with their all-wheel drive and reliable boxer engine, your Subaru will stick with you for many years to come. However, although Subaru vehicles are tough, they aren't invincible. Even the most capable car still needs the occasional tune-up, and that's where we come in.
What car services does Sunset Hills Subaru offer?
We provide many different services here at Sunset Hills Subaru, ranging from regular maintenance to severe auto repair. Some of the most common services requested include:
Cabin air filter
Oil changes
Tune-ups
Tire alignment
Timing Belt Service
What happens if my Subaru needs repairs?
Whether your car has normal wear and tear, an un-diagnosed concern, or if you have been in an accident we have you covered. Our factory-trained, Subaru-certified technicians know their way around every kind of Subaru model, both inside and out. Ask about our ASE certified technicians! Not only do we have the best specialized tools for finding and fixing problems, we also use authentic Subaru parts on your vehicle, so you always get the best possible quality.
Why should I come to Sunset Hills Subaru for car service and auto repairs near St. Louis?
W

e have been in business for 40 years

ASE Certified Technician
Genuine Subaru parts
Our local team Missouri team has been maintaining Subaru cars and crossovers from all around the 
Kirkwood, Arnold MO and Metro East IL 
areas for four decades! We've been able to stick around for so long because of our commitment to training our professional Subaru technicians, and to providing the best service possible. No matter what your vehicle needs, we will have it running like new in no time.
Even the toughest Subaru vehicle still needs a little bit of care. That's why we're here. After a quick trip to our service center, your Subaru will be ready to take on the world once again. Just schedule an appointment online, or call us at 877-740-7846. Your car will thank you.
What is Subaru Express Service?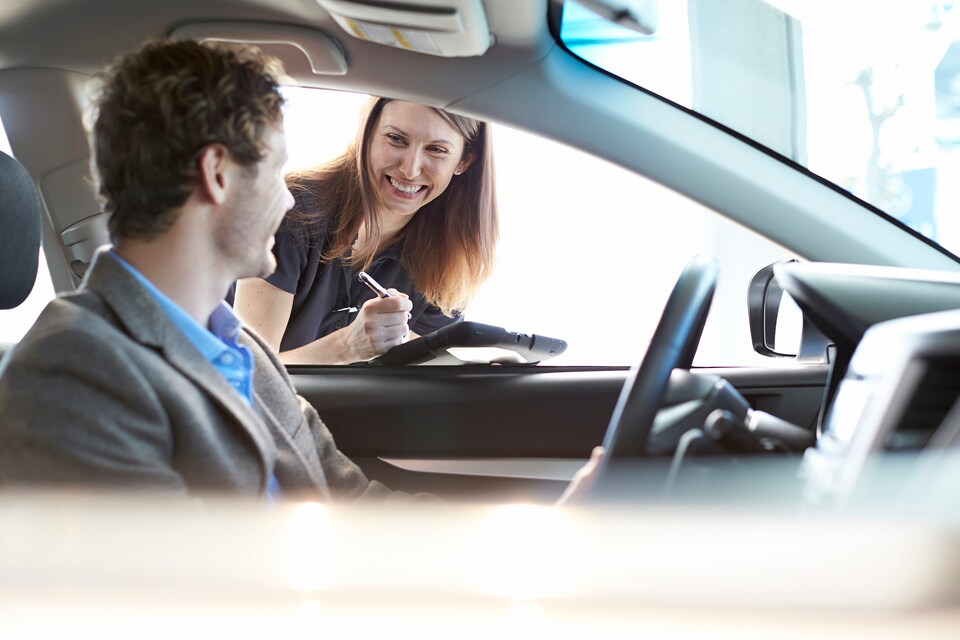 When you need to get your car in and out quickly so you can get your vehicle the care it needs and get back to your day, Subaru Express Service near Kirkwood makes it possible. With this quick and convenient walk-in service, you can help your Subaru stay in tip-top shape and last for many more miles to come without carving out more time out of your schedule than you have to spare.
Subaru Express Service offers a variety of minor maintenance items on the go. These include:
Oil changes
Tire rotations
Multi-point inspections
Battery check
Air filter replacement
Fluid top-offs
And more!
Subaru Express Service comes in handy when your vehicle is due for routine service like an oil change or tire rotation near Affton and you need an immediate solution. Simply drop by our dealership and we'll get your Subaru in and out fast -- no appointment necessary.
If you need a fast solution to your Subaru service needs, stop by our Subaru dealership serving Jefferson County today. We'll be happy to help you. Feel free to give us a call if you have any questions and don't forget to check out our service specials. We look forward to seeing you!
Service Center Amenities Include:
    Free Wi-Fi
    Lounge with satellite TV
    Gourmet coffee
    Kid's play area
    Loaner cars                                                                                         
Hours
Monday

7:00 AM - 6:00 PM

Tuesday

7:00 AM - 6:00 PM

Wednesday

7:00 AM - 6:00 PM

Thursday

7:00 AM - 6:00 PM

Friday

7:00 AM - 6:00 PM

Saturday

8:00 AM - 4:00 PM

Sunday

Closed
Sunset Hills Subaru
10100 Watson Rd
Sunset Hills, MO 63127
Service (888) 724-5954